Tension Springs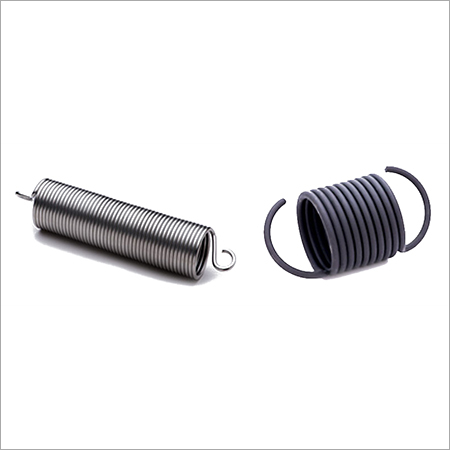 Tension Springs
Product Description
Tension Spring as per DIN 2095 & IS 7906
Introduction
The finest in its line, Tension Springs are helical wound coil springs which are mostly developed with an additional hook, loop or even an end coil. More commonly referred to as the extension springs, their main function is to take up and store energy while creating a resistivity towards attracting force. The spring gets extended as the pressure is increased onto it.
Our tension springs start from a length of 0.2mm and ranges upto 20mm diameter. The OD on the other hand reaches upto a limit of 300mm and length 2000mm.
Spring Materials
With an aim of creating the most fantastic array of products, we make sure that the materials used by us are of high quality as well. This is precisely why our firm uses a certified range of stainless steel, alloy steels, carbon steels and some non-ferrous materials. We also undertake numerous customized requirements, and in such cases we utilize more exotic components such as Inconel X-750, Inconel 718, Nimonic 90, Monel, Nimonic, Hastelloy, Beryllium copper for the production process.
Tolerances are as per IS 7906 or DIN 2095
Surface coating
Our establishment provides a number of finishing services on the springs which we product. These can be customized as per the clients preferred requirements. One has an option of choosing between Mechanical Zinc plating, Zinc Electro plating, Nickel Plating, Electrolesss Nickel plating, Geomet, Daromet coating, Cadmium plating, Powder coating, Epoxy painting and many more.
Product details
| | |
| --- | --- |
| Diameter | 0.2 - 20 mm |
| Outer Diameter | Up to 300 mm |
| Material | SS, CS, Alloy Steels |
| Length | 2000 mm |