Reed Valves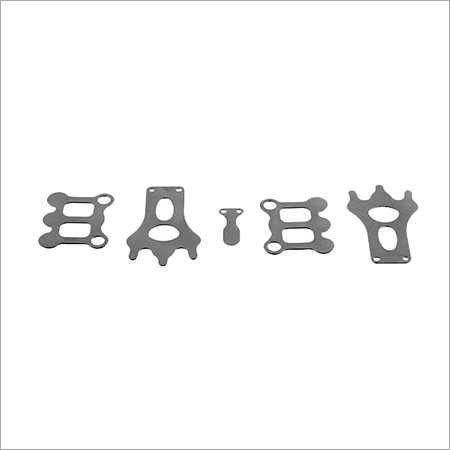 Reed Valves
Product Description
Valve Reeds
Reed Valve is a Flapper valve steel element which helps in impressive control of gas, fuel as well as air. Finding their application in a number of compressors, these valves are made using modern day technology, which is why they can work in a consistent manner for long durations of time, without creating any sort of glitches. It is extremely important to understand that the manufacturing process is carried out with utmost care so as to ensure that each and every item would operate in a reliable and durable manner at all times.
Features of Valve Reeds:
Material

used for Reed valves are 20C, 7C27M02 and Hiflex this material is purchased form sandvik materials technology.
We ensure that it is capable of working continuously for long periods without failure.
For effective control of air, gas and fuel, the flapper Reed valves used in different types of compressors.

A careful and controlled manufacturing process is essential for the proper function and longer service life of a flapper reed valve.
Features of IIS Flapper Valve Reeds

High Fatigue Power

Excellent Purity

Perfect flatness & surface coating

Remarkable thickness tolerances

Radius Edges

High Service temperature

Accelerated service life

Cost effective & Low upkeep
Product details
| | |
| --- | --- |
| C | 0.38% to 1 % |
| Si | 0.25% to 0.40 % |
| Mo | 1.0% |
| Minimum reed clearance | 0.3 mm |
| Material | Chromium Stainless Steel |
| Flatness | up to 0.15 mm |
| Cr | 13.5% |