Lock Washers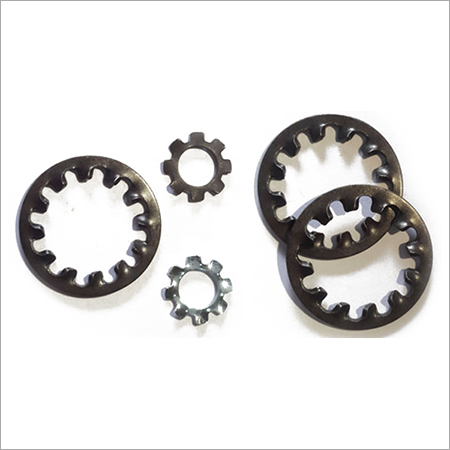 Lock Washers
Product Description
External and Internal Tooth Lock Washers DIN 6798
Lock Washers, External Tooth Lock Washers, Internal Tooth Lock Washers
Supported by a team of experts, these members are creating external Serrated Lock Washers, which comply to the regulations laid down by DIN 6797. Our knack for customizations helps is developing items as per the specific needs of each patron.
The external serrated lock washer (Type A)-in this structure, the teeth present at the external diameter supports and locks a larger region so as to minimize the chances of loosening.
The internal serrated lock washer (Type J)-the teeth in this component on the other hand is present on the inner diameter and aids in the securing the screw or blot tightly.
Product details
| | |
| --- | --- |
| Inner Dia. (Di) | 3.4 mm to 133.4 mm |
| Surface Finish | Metal Coated,Electroplated,Chemical Coated |
| Thickness (T) | 1.8 mm to 9.4 mm |
| Outer Dia. (De) | 7.0 mm to 178 mm |
| Material | SS |